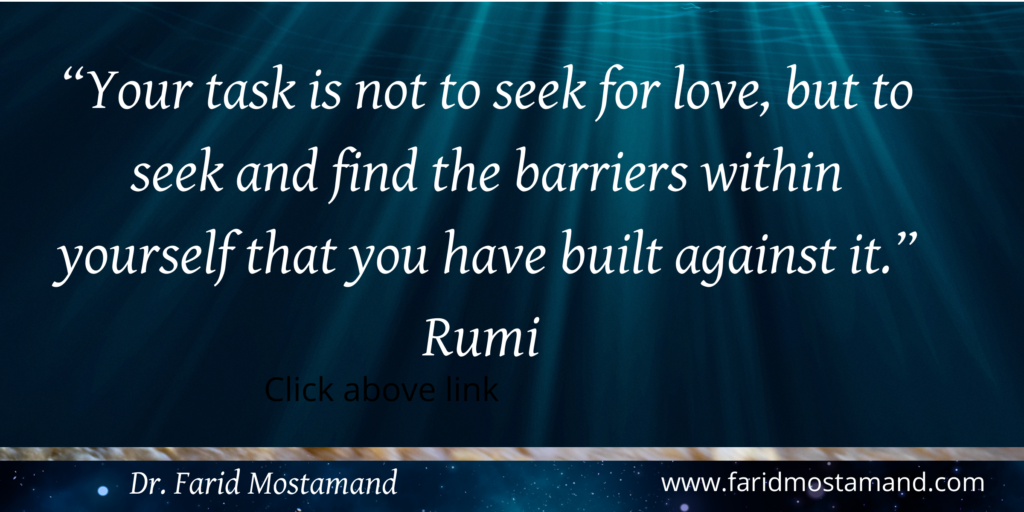 From a place of self-love and self-acceptance, life looks and feels a lot better. Lack of self-love creates the barrier that prevents us from loving others. Until we start loving ourselves, we cannot remove that barrier and therefore cannot offer our love to others.
Lack of knowing our true self prevents us from loving ourselves. Go ahead and search the depth of the ocean into your heart until you find your true self. Once you find your true self, you start to love yourself and remove the barrier you created to love others.
Rumi reminds us that looking for love in all the wrong places might not be the solution you seek.
Your task is to find the resistance, barriers, and walls you have set up to prevent you from loving yourself. Until you tear down that wall, the blossom of love never enters your life.