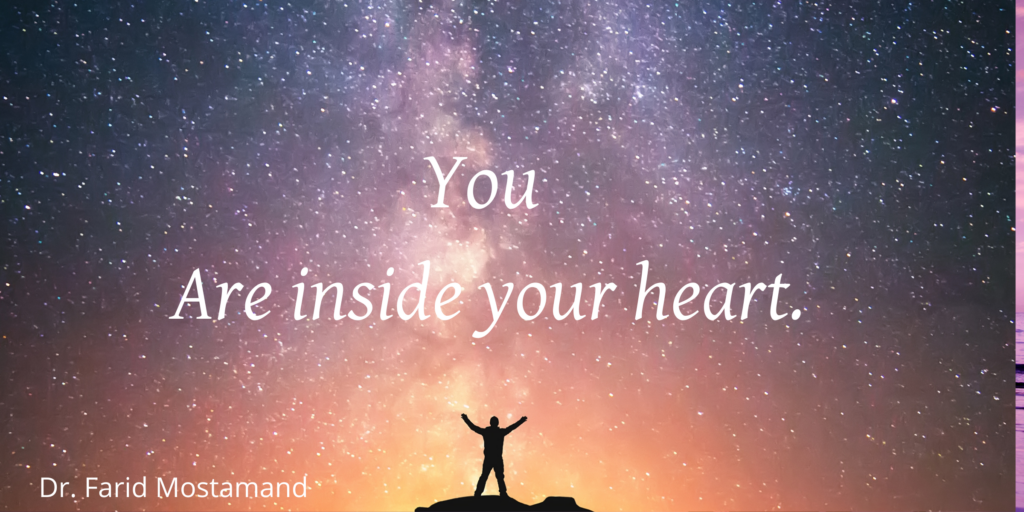 The heart is the center of the electromagnetic field in the body which is a part of the universe's energy.
The electromagnetic field of the heart is a thousand times bigger than the electrical field of the brain.
We are literally inside this electrical field which is a part of universal energy. Since it is energy, it never dies or disappears.
This is the field where many philosophers and poets talk about men's divinity, God, innate intelligence, or soul. This is the field that Rumi referred to it where we can find our beloved. This is the field of the kingdom within. Awaking is reaching and experiencing the love and humanity that exist in this field. This is where you can find that illumination that can guide you to a purposeful life.
True Happiness exists only in your divine consciousness.
Once we connect our self-consciousness with our divine consciousness we can find that true happiness that we are looking for