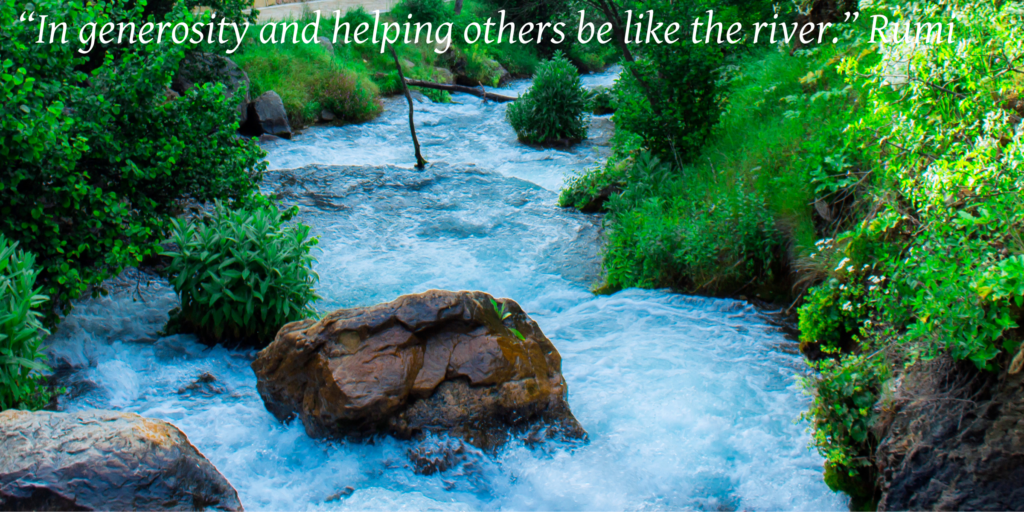 Rumi teaches us that our generosity and helping others should be like the river, ever flowing. This simple understanding should become the central guidance of our life. Unconditional generosity, giving and assisting others culminate into the perfection of giving.  A heart of offering originates from a heart of unconditional kindness. Kindness and generosity are not all about giving. It is more than that.
"In generosity and helping others be like the river
In compassion and grace, be like the sun.
In concealing others' faults be like the night.
In anger and fury, be like the dead.
In modesty and humility, be like the soil.
In, tolerance, be like the ocean."
But before we start the journey of helping others, we should work hard to help ourselves become those that plant the seed of kindness early on in their heart. Those who could help and liberate themselves always have an unconditionally loving and compassionate heart toward others.
Yesterday I was clever, and I wanted to change the world.
Today I am wise, and I am changing myself.