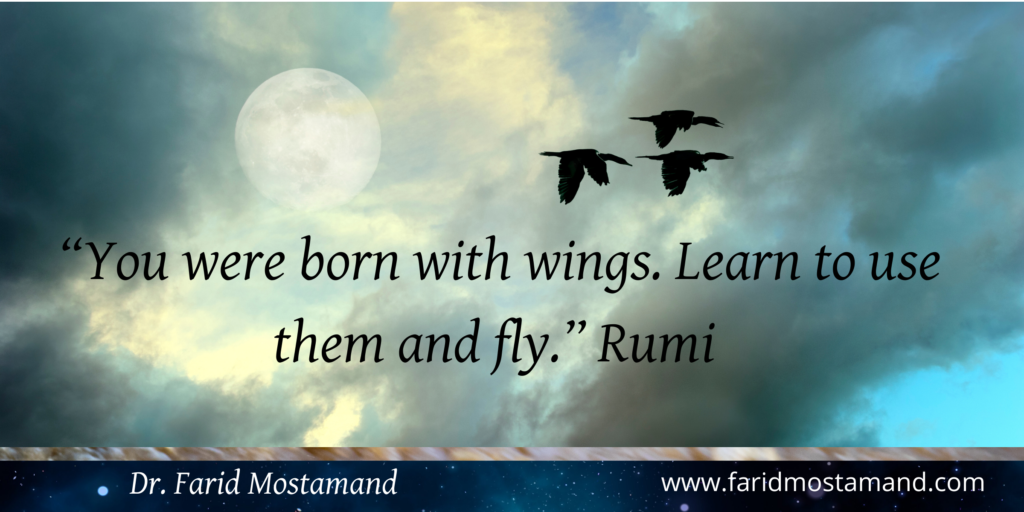 Dr. Farid Mostamand.
We all think we know who we are: we identify ourselves with name, career, hobby, tribes, and place of birth or nationality. But we never know who we are until we discover the incredible potential within.
Every one of us has the potential to become the person that we want to be. You can become that person that you see as your hero and admire him. You have the same trait and quality you respect another person for, but you never realize that you are walking with the same potential. It is within you, but you neglect to be believing in yourself.
Rumi says, "You were born with potential. You were born with goodness and trust. You were born with ideals and dreams. You were born with greatness, and you were born with wings. Learn to use them and fly."
It is there; all you need to do is stop wandering and look deep inside you to the right place; you will find it. Until you do not see it, you do not know your capability. You cannot unleash that superpower within you. It all happens once you start believing in yourself.
Rumi's entire life philosophy is based on this power within. His words are more powerful today as we understand more about the potential that we are born with. We can unleash this superpower by diving into the ocean of our hearts, and the Rumi poem can help us to start our journey on this road of self-discovery.
"You are not just a drop in the ocean; you are the mighty ocean in a drop." Rumi
"Don't be satisfied with stories, how things have gone with others. Unfold your myth." Rumi
"Do you know what you are? You are a manuscript of a divine letter. You are a mirror reflecting a noble face. This universe is not outside of you. Look inside yourself; everything that you want, you are already that." Rumi