Dr. Farid Mostamand.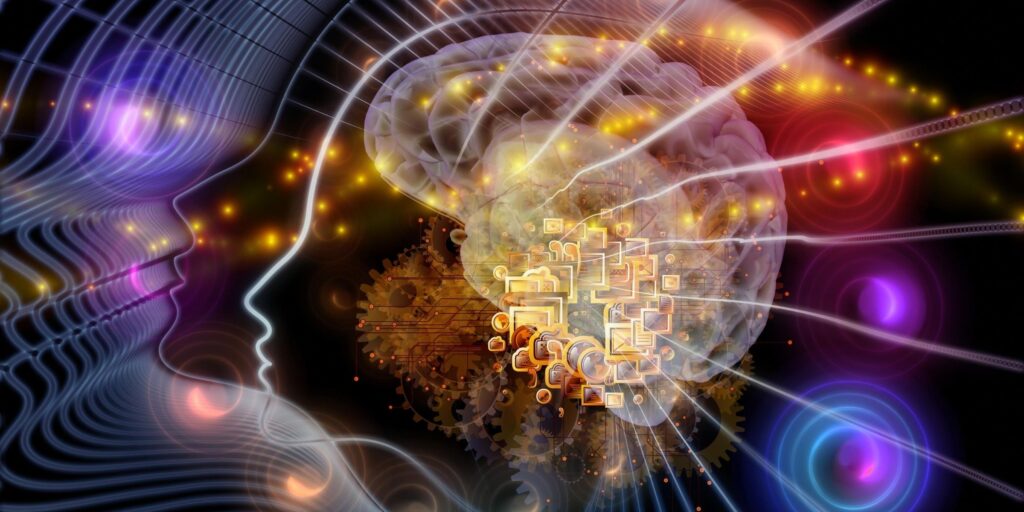 My Father, Dr. Mehdi Mostamand, was the only Ophthalmologist in Herat with a population of one million people. I loved to accompany my dad to his clinic as much as he allowed me. I sat in his office and watched him examining and treating his patients.
One day he asked a patient, "How long you have this redness in your eyes?"
The patient responded. "After I was cured of blindness."
I saw my father's facial expression changed and he became more curious as he asked more questions.
" Who treated you?"
The patient responded with a serious voice. "God and Imam Ali"
He finished his examination, gave him a prescription, and asked him to come back in one month.
My father heard these types of stories in the past. He continued seeing his patients that day, but my curiosity grew, and I wanted to know more about what the patient revealed to my father.
That night after dinner I asked my father about his discussion with that patient.
He said "For centuries people flock to Shrine of Hazrate Ali In Mazar Sharif. There are countless stories of patients cured of many diseases after visiting and praying in the mosque in Nowruz, New Year. Many stories are about blind people who got their sigh back."
The Shrine of Hazrat Ali In Mazar Sharif is built in 12 century and many faithful believe that Imam Ali, the fourth Islam Khalifa was brought back from Najaf in Iraq and buried here. Most believe in its self-healing Power
The Shrine of Hazrate Ali, Blue Mosque, it is blue, with its sides dressed in thousands of colorful and patterned tiles that shimmer in the sunlight like a mirage.
I asked, "Have you seen any blind person that got his sight back after paying in Shrine of Hazrate Ali?"
My dad said. "I have not personally met any blind person who got his sight back, But I Heard many stories like the one today in the office."
I asked him "Do you believe that the people get their sight back after visiting the Shrine of Hazrate Ali?"
My dad said. "People are born blind because of some congenital eye problem or some become blind later in life for a variety of reasons. In my experience in London and here in Afghanistan, I never met a person who was born blind and cured later in his life by visiting Hazarat Ali Shrine or other religious places."
I asked him' "Did you believe this patient's story today?"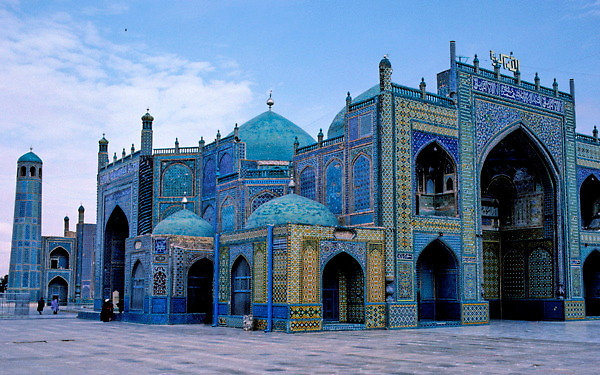 He said. "As a doctor, we are limited to what we can do, but miracles happen all the time. The power of God is limitless, anything is possible."
In high school, I developed a deep interest in learning about psychology and the power of the mind. Listening to the discussion that my father had with his patient increased my curiosity to know what the truth is.
In the last year of high school, I traveled to Mazar Sharif on Nowruz and stayed with my Aunt. On the day of the Nowruz, my cousin took me to the Shrine of Hazrat Ali for a new year celebration.
We stayed in the city and spent some time at the Shrine of Hazrat Ali, the shrine looked like an oasis of peace and tranquility in the middle of the city.
As soon as I entered the shrine, I felt a sense of calmness and peace. I sat at the corner of the mosque closed my eyes and stopped thinking. The surreal peaceful experience being there was undeniable.
After we spent some time inside the shrine, we went to the shrine humongous courtyard that can accommodate over 25000 people. The white doves act like they own the shrine and lived here for centuries.
After my visit to Mazar Sharif, I was accepted to Medical school. In the second year of Medical school, we started Brain Anatomy and dissection. This became my favorite class and lab. I spent many more hours doing as much brain dissection as possible as not too many students have much interest in brain dissection.
Even I spent countless hours in the Anatomy lab dissecting the brain and learning about the brain as much as I could, but I still even could scratch the surface.
It was too complex to have a commending grasp on it. But I learned as much as I could. It helped me when we learned about brain function and how it works in my physiology and other classes that discussed the brain's function.
I became close with one of my professors who was teaching alternative medicine and had a vast knowledge of how the brain affects our body and can heal many diseases without the intervention of any medical treatment.
The condition that sick people get cured in Hazrat Ali Shrine is that they must believe in God and the miracle of the Hazrat Ali shrine.
I continued learning about the power of the brain to heal our bodies. There was not much research before 1980 to prove that the cause of many of our diseases has its origin from our brain. Until, forty years ago, David Felton uncovered a network of nerves that led to cells of the immune system. It was the first time that a direct connection between our nervous system and our immune system was established.
Psychoneuroimmunology is a new branch of health science that studies brain functions with neurological, endocrine, and immune processes. It is a fascinating intersection between mind and body. It can explain some of this self-healing.
Psychoneuroimmunology proved that our thought and emotion change the brain. These changes will affect the body through the secretion of neuropeptide and neurotransmitters and, as a result, change our whole health.
We know only about a dozen hormones that the brain and endocrine system produce that can heal disease but there are hundreds more that the science could not identify yet that has a tremendous healing power that creates miracles.
Our brain communicates and affects our bodies through neurotransmitters and hormones. Neuron transmitter signals endocrine glands to secret certain hormones that the body needs.
The brain produces some of these hormones or messages through neurotransmitters in an optimal environment. Science could not create that optimal environment for the brain to produce hundreds of hormones that have not been discovered yet. But Deep believe will create that optimal environment that Brain needs to secret that undiscovered hormone to heal our body.
This direct relation of our brain with the body and believe can answer the question of why some people get cured of the disease and disabilities while attending the Shrine of Hazrat Ali or any other religious sites around the world. Believe create that optimal environment and able the brain to secret those hormones that have the superpower to heal sick people that medicine has no cure for it.
This is the amazing power of the brain and believes that can cure us of the uncurable disease like blindness.
I am certain that one day medicine might create a tool that influences the brain like belief does to cure us of devasting diseases that are facing humanity today.